Asphalt Repair Andover MN
Posted In: Asphalt Patch Repair
Published On: May 01 2014
Written By: Seal King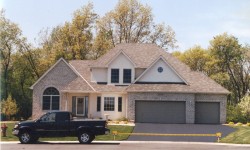 If your Andover, MN asphalt driveway is in need of repairs, call the professional asphalt specialist of Seal King. The truth of the matter is asphalt cracks, chips, deteriorates, fades and gets worn over the years, even with proper seal coating, (which will dramatically extend the life of your driveway) it will eventually happen. The best time to search for a professional's repair skills are when the damage is minimal. A speedy repair allows for a less costly repair and helps ensure no further damage or structural harm will occur. But life can get ahead of us, even if you drive by that pothole or crack everyday. If that is the case, there is still good news, no repair is too large for the experts at Seal King.
Asphalt Surface Damage
Lets just say you are keeping up with the Joneses, which first of all, I applaud you! Secondly, that would mean the instant you see a visually unpleasing sight in your driveway you call your asphalt specialist…ahem, Seal King. We will then come to you with our specialized equipment and not leave until your asphalt driveway is as good as new. Now, we might not have a 'Joneses' special but your pockets will be happy to see the repairs are completed not only correctly but cost-effectively.
Hazards of Asphalt Potholes and Cracks
Lets bring this a little farther down to earth. You've got kids, work, places to go, people to see and the hours just flying by. Until one day, you're stopped (possibly by the Joneses) and confronted. Hopefully there are no skimmed up knees or twisted ankles but the asphalt damage your driveway has encountered is now (one of) your top priorities. The damage is distinct, the one cracked line has now turned into an unsymmetrical pattern of danger or your visitors prefers to park in the street, either way repairs are eminent. Seal King has your damaged asphalts solution.
Professional Asphalt Repair 
The Seal King asphalt experts have arrived, with proper notice. Assessment of your complete driveway is always the first step. Once all aspects are identified; cracks, crumbling, sinking, potholes, discoloration and even foundation damages the professionals will communicate all of their asphalt concerns and recommendations. Once an agreement of the work is completed the repair starts. Seal King then measures, cleans the surface area and removes any unwanted stains.
For slight surface damages the crew will then apply asphalt filler into the potholes, smooth and seal any cracks with hot rubberized material, which will also prevent water seepage in the future. Seal King is devoted to only using the best possible asphalt products, which are correctly blended and stored in a controlled setting.
If your asphalt has seen dramatically better days, the experienced crew might suggest asphalt removal of the damaged area. Once removed, an inspection of your foundation will be completed, leveling and adding gravel might be necessary. We will then compact the ground, pour hot asphalt and compact once more.
It might be wise to think about protecting your repaired asphalt driveway with seal coating. Seal King specializes in professional application of liquid asphalt sealers. Seal King guarantees your satisfaction.
Call Seal King today and the next time you see the Joneses, you'll be ready for them!
Contact Michael Heidinger at 612-987-4721, he is the Andover, MN Seal King Franchise owner and operator, get a free quote right now!