Year Round Asphalt Maintenance
Posted In: Asphalt Maintenance
Published On: April 27 2017
Written By: Seal King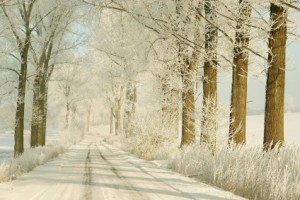 Though your asphalt may be one of the last things you notice in these chilly winter months, maintaining your asphalt is a cost-effective method to extend your driveway, parking lot, street or pathways and should be a concern year round. Even though the Sealcoating, Asphalt Patch Repair and Crack Filling can't be completed in the winter months there are things you can do to prevent excessive damages from occurring that will cost you come spring time.  
Preventative Asphalt Maintenance
Minnesota is known for its long, drawn out winter, which makes preventative asphalt maintenance important. Before your asphalt fades, before the surface becomes loose and before major damages occur Asphalt Sealcoating is important. If you had Seal King just come to your residential or commercial property this past spring, summer or fall then you can relax a little because you've got proper protection but still be alert as to what and how much you use to manage the snow and ice. If your driveway wasn't in the best of condition and you let it be, it will be important to take into consideration what we discuss next.
Damaging Winter Weather
Blizzards, Snow, Ice, Freezing Rain, High Winds and Heavy Loads all take their toll on your asphalt's surface. And when using the traditional methods of managing the snowfall and ice development you're actually causing further harm and you most likely are unaware of it. Being informed about what could possibly harm will save you money down the road…
Common Asphalt Damages:
The faster snow is removed from the asphalt, the less damage it can cause.
Snow plows can scratching and scaring your asphalt surface – be sure to hire an experienced professional.
If you have to use salt for ice, use the least amount possible or switch to sand or kitty litter.
Beautiful Asphalt Surfaces
We are dedicated asphalt maintenance professionals that want to help you keep your asphalt beautiful and your cost lower. We hope we helped shed some light on how to keep your asphalt safer this winter. Until next year!
– Seal King the Professional Sealcoating Company!