Commercial Asphalt Sealcoating Services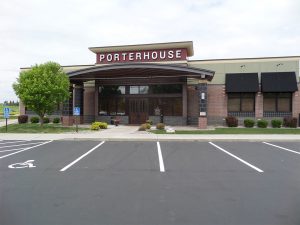 At Seal King we offer commercial sealcoating services. As asphalt ages degradation and changes in color and texture are going to happen. As the seasons change moisture can seep underneath your asphalt and cause cracks or potholes. With Seal King's commercial sealcoating services you can keep your asphalt looking its best, and keep it safe. Commercial sealcoating will extend the life of your asphalt, slow down oxidation and weathering, resist gas and oil spills, improve the appearance of the asphalt, and provide slip resistance. Seal King's commercial sealcoating services will add value to any business. We use the best products and techniques available to ensure the best results possible for every commercial sealcoating job. Our process is simple so our guys never miss a step, and so that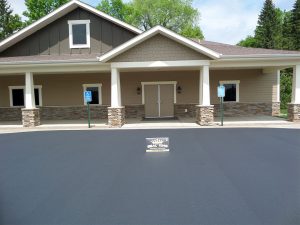 every job can have the best result.
Click for parking lot repair and parking lot sealcoating.
THE 8 STEP COMMERCIAL SEAL COATING PROCESS
Power Cleaning & Sweeping
Additional Cleaning
Crack Preparation
Hot Rubber Filler

Treat Oil Spots
Two Coats Sealer
Sealer Application
Line Striping
Click the photos below to view larger photos of our Commercial Sealcoating jobs and our process.