Seal King Uses The Very Best Sealer
Made using only the highest quality sealcoating raw supplies
At Seal King we custom Blend our exclusive Seal king Sealer using the very best Raw Products, high performance additives, and special blackening agents. Our sealer is carefully blended together, with the latest mixing equipment and pumps, to create a precise mix every time. No other company takes as much care in preparing and mixing material as Seal King.
Seal King Sealer Vs. "The Competition"
The first Photo below is a clear example of what you get when you go with a discount sealcoat company. In the sealcoating industry we talk about good, better, and best in reference to sealer. You can see what a poor quality sealer considered good or average looks like next to Seal King's.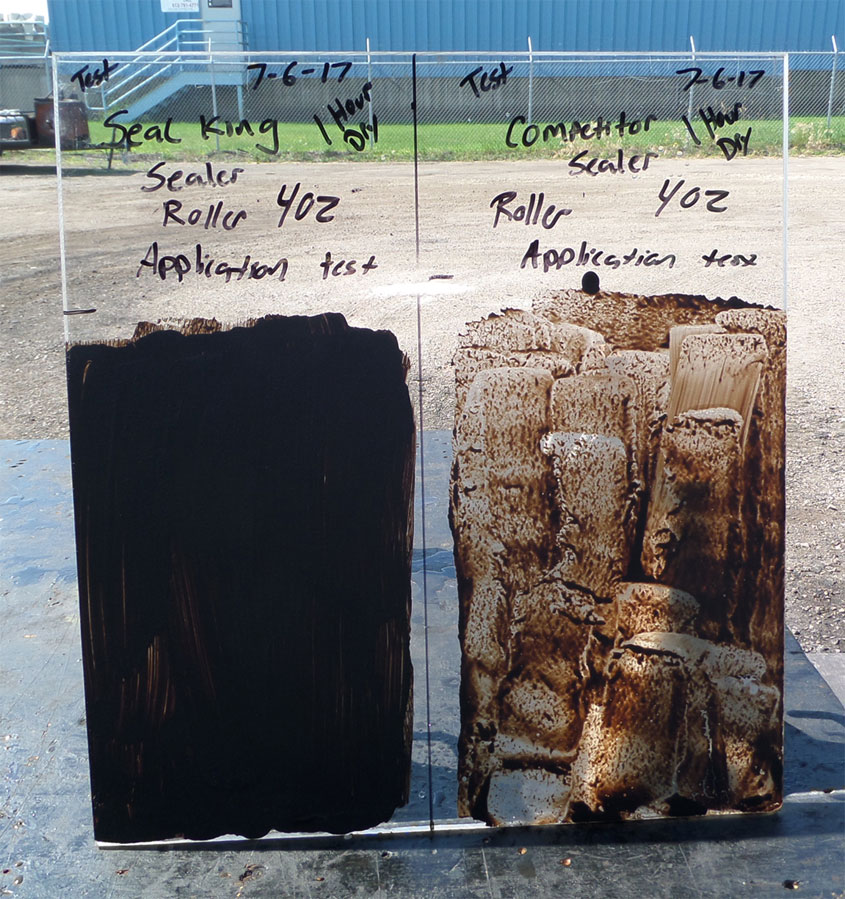 If a company ever claims to have the same sealer as Seal King ask these questions?
Who is Your Raw supplier
What percentage of Water are you adding to Mixture
How are you calculating water
What Type Of Silica sand are you using (Different Sieve size)
How much sand are you using
What type of High Performance additives are you using
Are you adding any special blackening agents
Where is your raw supply stored? Inside or outside
These questions will separate the quality contractor from the Discount $99.00 jobs. These questions will also separate the companies that continue to plagiarize Seal King. Choose Seal king and you will see what the Very Best Material looks like and how long it will last.
Sealer Mixing Process
Below is an overview of our sealer mixing process, and how we create our proprietary blend, along with some pics of our shop, and the final product. Click on an image to begin a slideshow, or navigate through it manually using the arrows.