Residential Asphalt Sealcoating Services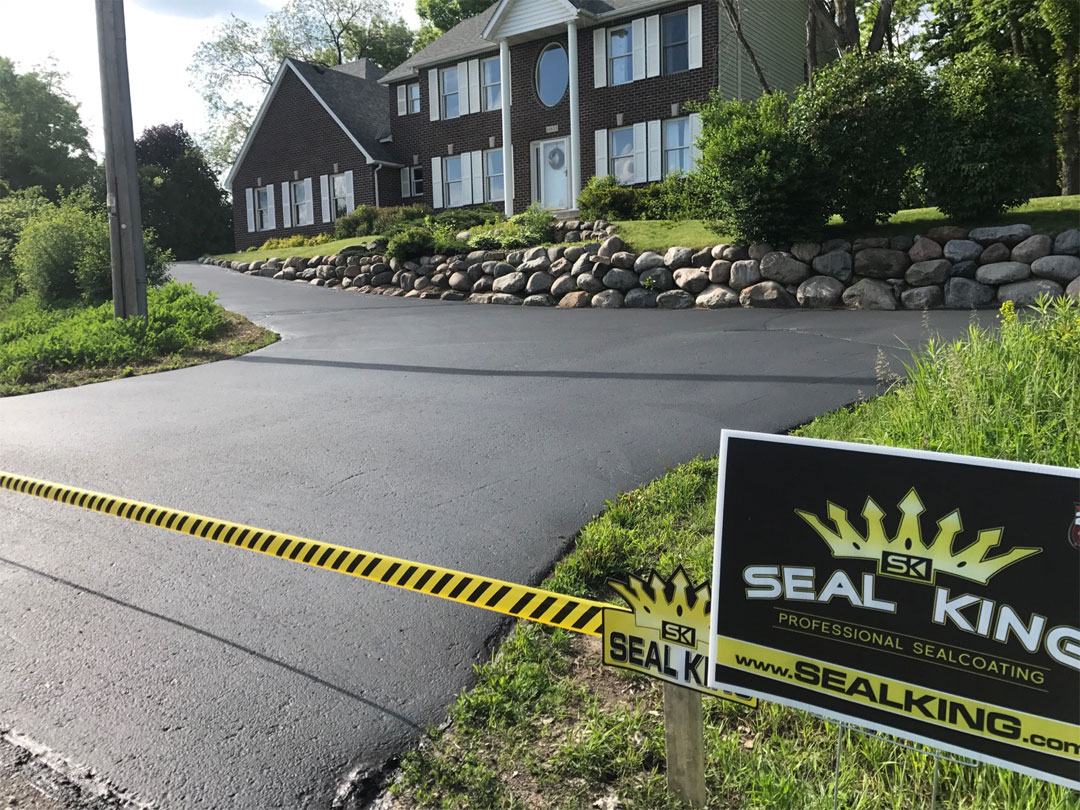 At Seal King we offer residential sealcoating services. As asphalt driveways age, changes in color and texture are inevitable. Many factors including weather, sunlight, and traffic on the driveway combine to slowly alter the appearance of driveways and make them more brittle and prone to cracking. Sealcoating is a great way to keep your driveway looking new and to protect it from the elements. Of course, to receive these benefits it is very important that the sealcoating is performed correctly. That's where Seal King comes in. We use the best products and techniques available to ensure the best results possible for any sealcoating job. Our process is simple so our guys never miss a step and so that every sealcoating job can have the best result.
Click for driveway repair or driveway sealcoating.
Every driveway we seal receives the highest level of Seal King service. The steps of our process are as follows:
Click on the thumbnails to see our Residential Sealcoating process in action.