Affordable Asphalt Maintenance & Repairs in MN
Posted In: Asphalt Maintenance
Published On: December 30 2020
Written By: Seal King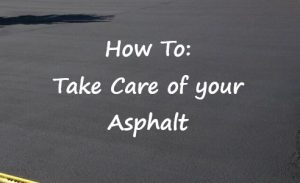 Chances are that you haven't set aside a lot of money to handle your asphalt maintenance and repair needs. If you have a residential or commercial property in Minnesota that is in need of asphalt maintenance or repairs, our team at Seal King Professional Sealcoating is proud to offer these services at an affordable price. The best part about our services is that we don't reduce the quality of our sealcoating and repair services so that we can offer a lower price. Our clients find that we offer not only great prices, but we use the best materials in the market as well.
Affordable Asphalt Maintenance & Repair
Year after year, our dedicated asphalt maintenance and repair specialists hear about the many ways that we separate ourselves from the competition. First and foremost, the satisfaction of our customers always comes first. This is why we offer the Seal King Promise. If you aren't fully satisfied with the service that you receive, contact us before the winter and we'll come back and make sure that your issue is resolved. Our journey began back in 1991, and over these many decades, we've seen it all when it comes to asphalt maintenance and damage needs. There's no project that we shy away from and we make a commitment to getting your asphalt back to a high-quality driveway or parking lot.
Our sealcoating applications incorporate the highest performance products on the market and every project that we take on goes through a 10-point quality checklist that ensures the work meets our expectation. Other things that set us apart from the competition is that there are no hidden charges and the materials that we use are environmentally friendly. We're proud to be certified by the MN Pollution Control Agency.
Effective Asphalt Maintenance Services
Whether you own a commercial or residential property in MN, we've got you covered. Choose from a range of asphalt services that we proudly offer. These services include:
● Asphalt Sealcoating – Revitalize the look and strength of your asphalt at just a fraction of the cost you would spend on full asphalt replacement.
● Garage Apron Repair – If your driveway is sinking in front of your garage, our garage apron repair will fix your sunken apron at an affordable price.
● Pothole and Crack Repairs – Sick of hearing about your visitors hitting the pothole on your property? We can handle your pothole and crack repairs with ease.
If you are looking for affordable asphalt maintenance and repair services in the Minnesota region, Seal King Professional Sealcoating is the perfect partner for you. To find a Seal King location nearest you, visit www.sealking.com.