Considering Seal Coating Your Parking Lot?
Posted In: Parking Lot Repair
Published On: December 10 2021
Written By: Seal King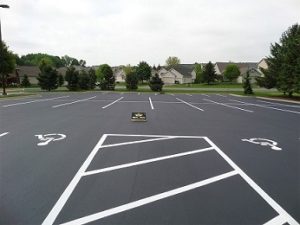 An asphalt parking lot is an investment. Even with light use, asphalt oftentimes endures extreme variations in temperatures. Seal coating remains one of the best ways of protecting that investment from damage and deterioration. It is the leading method in extending the life of the underlying asphalt.
Everyone has pulled into that newly paved parking lot, with its rich dark black topcoat. Alternatively, it is noticeable when you are on a parking lot that is deteriorating. It may be a lighter color, contain cracks or even small potholes.