Affordable Sealcoating Company
Posted In: Commercial Sealcoating
Published On: November 29 2018
Written By: Seal King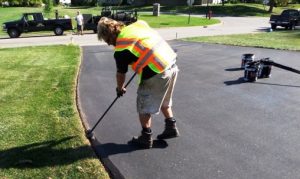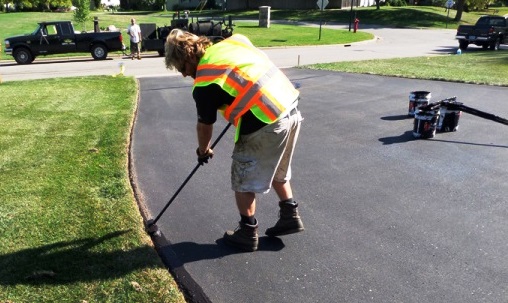 Have you been putting off your asphalt damage repairs simply because you fear the price tag? Whether it is residential or commercial asphalt needs, it's no surprise that full asphalt replacement is extremely expensive. What many individuals don't realize is that there is a much more affordable option to consider. At Seal King Professional Sealcoating, we take pride in being an affordable sealcoating company that helps residential and commercial property owners achieve a stronger, new look for their existing asphalt. Our hot sealer lasts longer than any of our competitors' products.
Long-lasting Sealcoating Application Company
At Seal King Professional Sealcoating, the high quality and long-lasting performance of our sealcoating application simply cannot be matched by our competitors. This sealcoating application is designed to bring a fresh look to your asphalt, while also helping protect it from the weather elements that hit this part of the country throughout the year. The best thing about our sealcoating option is that it is just a fraction of the cost that you'd pay for full asphalt replacement. When it comes to the life expectancy of your driveway or parking lot, this sealcoating application will definitely extend its life. Thanks to utilizing the best sealcoating materials on the market, your asphalt will be protected from oxidation, will resist gas and oil spills and will even be slip resistant.
Heightened Curb Appeal
First impressions are very important. Whether you're trying to boost the curb appeal of your home or you want your customers to be impressed with the look of your parking lot, sealcoating is an ideal option for you. Our professional sealcoating application will revitalize the look of your asphalt so that all first impressions go well for you.
Affordable Sealcoating Company
There are plenty of sealcoating companies in the area, but not many that have the amount of experience that we do. We've been providing sealcoating services since 1991, and we have no plans of slowing down anytime soon! What you see is what you get when it comes to our sealcoating costs. Unlike many other sealcoating companies, we are upfront and transparent with all charges involved. To top things off, we even offer the Seal King guarantee. If you aren't pleased with your sealcoating project, give us a call by the end of the season and we'll come back out to make sure it fully meets your expectations.
If you've been delaying your asphalt damage repairs and are in desperate need for an asphalt facelift, don't just assume that asphalt replacement is your only option. Instead, consider partnering with our affordable sealcoating company at Seal King Professional Sealcoating for your sealcoating needs. To find a location nearest you, visit www.sealking.com.