Asphalt Seal & Repair Services in Duluth MN
Posted In: Asphalt Repairs
Published On: June 01 2019
Written By: Seal Coating Team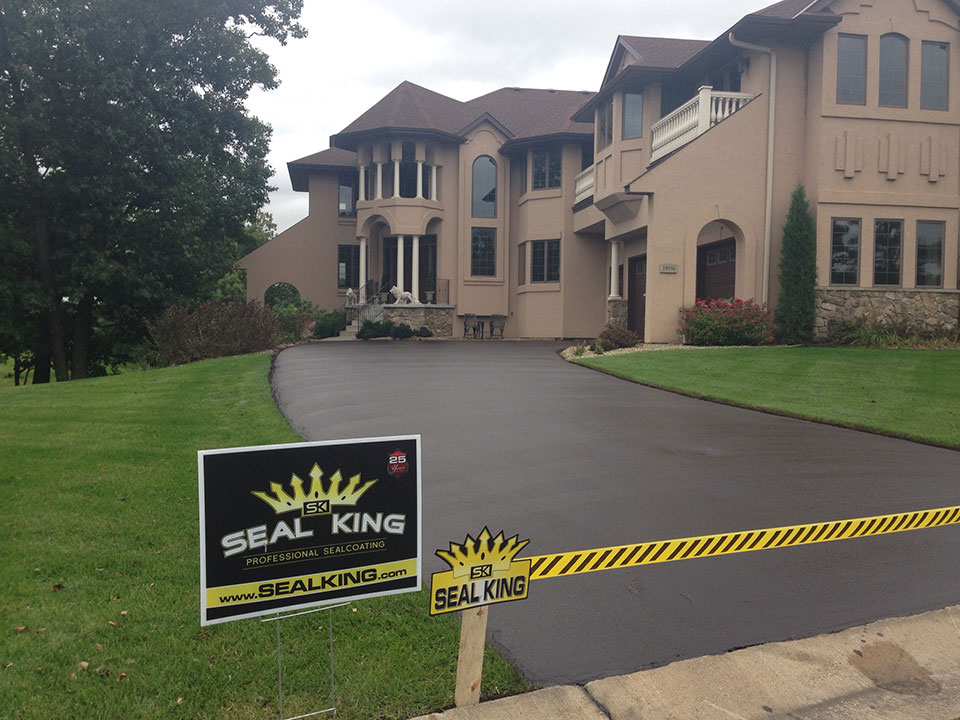 When it comes to asphalt seal and repair services around Duluth, MN, choosing the right company to handle these needs should be simple. With more than 28 years of service, our crew at Seal King Professional Sealcoating offer the best sealcoating products and asphalt repairs around. Our staff understands that you're not satisfied with the look and quality of your existing asphalt, and we're here to help change that for you at an affordable price.
What We Have to Offer
For some property owners, they may only think that asphalt replacement is your only option when your existing asphalt is in bad shape. Don't fall into this unnecessary trap. Before committing to the very expensive property upgrade that is asphalt replacement, let our team at Seal King Professional Sealcoating stop by your Duluth, MN property to see if our much more affordable seal and repair services are a better alternative for you. Our highly experienced asphalt specialists offer an asphalt seal application that strengthens your residential or commercial property and protects it from spills, sun contact, aging and tough Duluth, MN weather. The best part about it is that you're able to achieve a fresh new look with our asphalt seal at a fraction of the cost that you'd pay for a full asphalt replacement. In addition to asphalt seal, we can also help you with any type of asphalt repair services that you need as well. Often times we get calls about unwanted cracks, potholes or garage apron repairs.
Turn Back the Hands of Time
Who says your existing asphalt can't get back to looking the way that it once did in the past? At Seal King Professional Sealcoating, we consider it a challenge to turn back the hands of time on your asphalt so that your driveway or parking lot will become an attractive aspect of your property again, rather than an eyesore. Our sealcoating application not only strengthens your asphalt, but it also revitalizes the look as well.
With a greater attention to detail, the highest quality sealcoating products and decades of experience that cannot be matched, there's no better partner than Seal King Professional Sealcoating for your asphalt seal & repair service needs. If you are in the Duluth, MN area, give our local office a call today at (715) 635-6056 to learn more about your sealcoating and asphalt repair options or to request a free quote.