Asphalt Sealcoating Contractors in Minnesota
Posted In: Seal Coating
Published On: October 10 2019
Written By: Seal King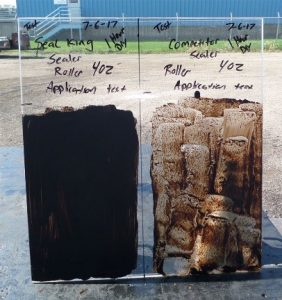 When we say that Seal King covers the entire state of Minnesota, we do not mean that we cover the entire state with our professional asphalt sealer. What we mean is that our business has been so successful that we have locations in or near every part of Minnesota. If you have a driveway or other kind of asphalt surface and you live in Minnesota, we have a Seal King location near you. We are ready to provide you with the same amazing customer service that we have become known for.
Seal King has been adding value to residential and business properties for nearly three decades. Since 1991, we have built our business on a commitment to the satisfaction of our customers. We call it the Seal King Promise. The Seal King Promise states our pledge to provide you not only with the expertise of our staff, but with our dedication to ensuring that you are completely satisfied with the end-product of our work. One measure of our success is the number of franchises that operate in Minnesota. Our store locator which can be found in the upper right side of our website, lists dozens of communities served by Seal King in Minnesota. We have locations in Anoka, Blaine, Cambridge, Carver, Duluth, Eagle Lake, New Brighton, and Woodbury, Minnesota, just to name a few.
Professional Minnesota Sealcoating Services
The number of communities in which we operate is not the only measure of our success. In each Minnesota community we serve, our team works hard to establish strong community ties. We are good to our customers and we find that they are very good right back to us, offering important referrals and repeat business. A well-sealed asphalt surface does a great deal to ensure that the property on which it is installed remains strong. What separates Seal King from other asphalt sealant companies, we believe, is our high standards. We understand the dynamics of working with 400-degree sealers, but more importantly, we know how to apply the sealer in ways that enhance the appearance of your home while strengthening the surface itself. We will not leave a mess and we will ensure that the edges of your driveway are sharp.
Improve and Strengthen your Asphalt Surface
Our readiness to strengthen your asphalt surface with our Seal King process begins with our readiness to serve you. If your driveway is in need of sealing, we hope you will contact your closest Seal King franchise in Minnesota.