Asphalt Sealcoating in Duluth MN
Posted In: Asphalt Sealcoating
Published On: May 25 2019
Written By: Seal Coating Team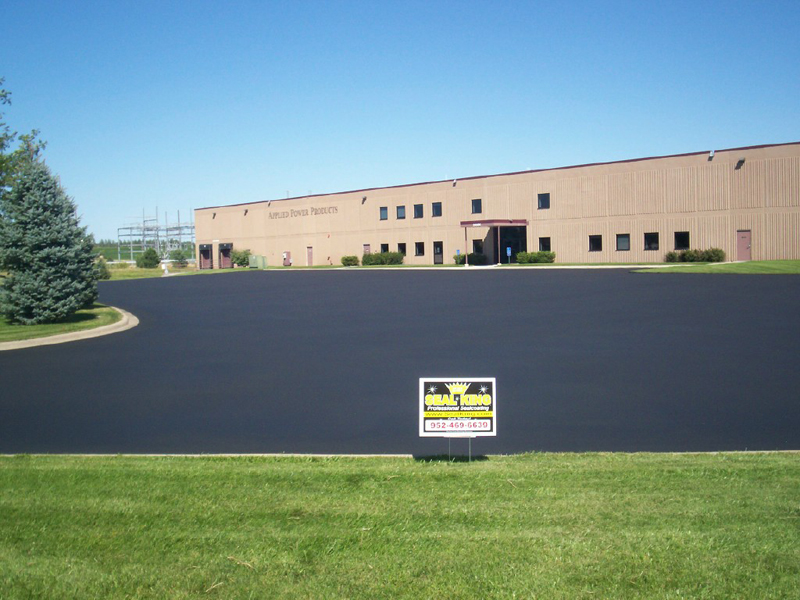 Looking for quality asphalt sealcoating in Duluth, MN? At Seal King Professional Sealcoating, we are your sealcoating experts that provide quality and sustainable work in every job we complete. Whether you own a residential or commercial property, a driveway, sidewalk or parking lot or if you have asphalt of any kind, you need us!
Residential Asphalt Sealcoating Services
Residential asphalts have a classy, eloquent look. Whether you are using asphalt as a driveway, sidewalk, patio or even a blacktop for play, you want your asphalt to last many, many years. At Seal King Professional Sealcoating, we focus our efforts on both preventative maintenance and restorative repairs. Do you have a crack or pothole in your driveway? We can repair it! Perhaps you are just looking to keep your residential property as nice and new as possible? We've got you covered there too! Our sealcoating process keeps your asphalt protected and looking fresh for a long time.
Commercial Asphalt Sealcoating Services
Truthfully, no one thinks that cracks and potholes on a commercial property add any sort of element of charm. They are distasteful, they can damage the cars of anyone driving on it and most importantly, they can certainly deter business. Weather, sunlight, traffic and debris can slowly wear down the integrity of your asphalt. If you own a parking lot on a commercial property, consider regular sealcoating maintenance for your asphalt. Our sealant keeps your parking lot looking new and adds an extra layer of protection from Minnesota elements. Our professionals can also perform any crack or pothole repairs needed while on the property. Correcting these problem areas when they are small can help you avoid spending lots of money in the future.
Our Asphalt Sealcoating Services
At Seal King Professional Sealcoating, we are honored to serve Duluth, MN. We enjoy helping both our residential and commercial properties keep their properties looking fresh. We use only the best products out on the market to ensure you have the highest quality sealcoating job every single time. We also continually research and study the best techniques for sealcoating so that you are, without a doubt, receiving services unparalleled to any other company.
For more information about asphalt sealcoating in Duluth, MN, give our friendly office staff a call today and we can walk you through the process as well as answer any questions you may have. Call Seal King Professional Sealcoating in Duluth, MN today at (715) 635-6056.