Best Company for Driveway Sealcoating
Posted In: Asphalt Maintenance
Published On: July 20 2020
Written By: Seal King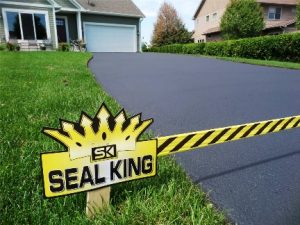 Taking care of your driveway shouldn't be a project that you ignore. Afterall, you and your visitors come into contact first with your driveway before any other part of your property. So, don't let the first impression of your property be a bad one because of your old, worn down driveway asphalt. If you are in the Minneapolis, MN area, the best company for driveway sealcoating is our team at Seal King Professional Sealcoating. Why, you may ask? Well, let us share the many reasons why so many individuals in Minneapolis choose us to help enhance the look of their driveway.
There are plenty of companies in Minneapolis offering driveway sealcoating services, so it can be a stressful decision to choose the right one. Once you compare the resume of Seal King Professional Sealcoating against that of our competitors, you'll quickly realize why we are the best company for driveway sealcoating. It first starts with our top-notch sealcoating team. We've been in the driveway sealcoating industry dating all the way back to 1991. During this time, we've worked on driveways in bad shape and great shape. No matter how your driveway looks, you can count on our team to provide exceptional service at an affordable price. Each of our driveway sealcoating applications goes through a 10-step sealcoating process to ensure that the job is completed to our high standards.
Best Company for Driveway Sealcoating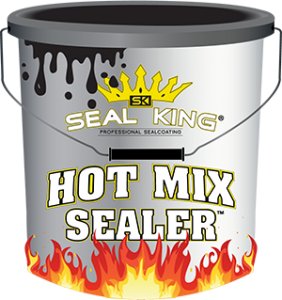 Another key aspect of our sealcoating services that helps make us the best company for driveway sealcoating in Minneapolis is the materials that we use. We utilize the highest quality sealcoating raw materials on the market so that your sealcoating application is built to last. With many other sealcoating companies, you'll have to call them back quickly for another application. By choosing Seal King Professional Sealcoating, you will not have to ask for another driveway sealcoating application for a while. Our Seal King Sealer uses the best raw products, high performance additives and special blackening agents. Additionally, our hot mix sealer creates an overall better sealcoating product.
At Seal King Professional Sealcoating, we take driveway sealcoating very seriously. As a local company, we aim to treat our Minneapolis, Minnesota clients just like they are family. So, if you are looking for the total package when it comes to your driveway sealcoating needs, Seal King Professional Sealcoating is the team for you. We're the best company for driveway sealcoating, and we hope you contact us today for a free estimate. Give us a call at (612) 990-2232 to learn more.