Blacktop Repair Services
Posted In: Asphalt Maintenance
Published On: March 05 2019
Written By: Seal Coating Team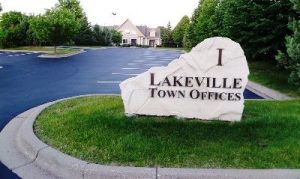 The team at Seal King often works with local homeowners and business owners whose driveways, parking lots, and other black top surfaces need repair but do not necessarily need a complete overlay.  And no matter who we work with, we offer the benefit of our years of experience and the expertise we have obtained in knowledge of blacktop repair.
No other company takes pride in what they do like the Franchisee's at Seal King. Starting with the detailed process used to prep the driveway or parking lot all the way to the "Hot Sealer" that is applied to your asphalt.
Protect your Blacktop Surfaces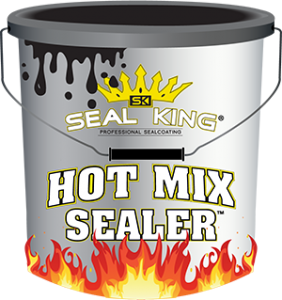 Most homeowners who have blacktop driveways and business owners who have blacktop parking lots may not notice minor cracking, at least not right away.  Our eyes are not trained to see problems in their earliest stages of development.  Tiny cracks become larger cracks, and larger cracks can (and almost always do) begin to fray at the edges, creating gaps in your blacktop surface.  What starts off as normal wear and tear can quickly escalate to a surface that presents an unsightly appearance, and an unsightly blacktop surface can then soon become a safety hazard.
Blacktop Repair Services
Seal King is an industry leader in blacktop repair services for a number of reasons.  We enjoy our work, and that translates to the way we interact with our customers.  We offer our Seal King Promise, which is designed to communicate that working with us will result in a positive experience for you.  Enjoying our work means that we love transforming blacktop surfaces in states of disrepair into smooth, strong, durable surfaces on which you can park your cars or your boat, and/or place a basketball hoop or even a hockey net.  If you own or manage a business, we do that work for your customers and so you can park your fleet vehicles while feeling proud of your business's public-facing side.  So, yes, we enjoy the big jobs because they allow us to place our professional work on exhibit.  But we also know that homeowners and business owners sometimes do not need a complete overlay; instead, they may simply need some minor repairs, and we are equally happy to provide those services.
Residential and Commercial Blacktop Repair Services
There is no blacktop surface that can escape the ravages of time and weather.  Seal King, however, can ensure that your blacktop surface will last as long as possible against those forces of nature.  Taking care of small cracks before they become large cracks is an essential element in long-term maintenance of your blacktop surface.  If your surface has more severe maintenance needs, however, we can fix those too.  Our crack-sealing process adds strength to the affected area because of the techniques we employ to inject the sealant deep into the cracks.  The same is true for jobs that require more extensive patching.
With Seal King locations all over the Minnesota, Wisconsin and Iowa area, we are happy to provide an estimate for the blacktop repair services you need. Contact us for more information.