Blacktop Resurfacing Company
Posted In: Asphalt Sealcoating
Published On: March 18 2019
Written By: Seal Coating Team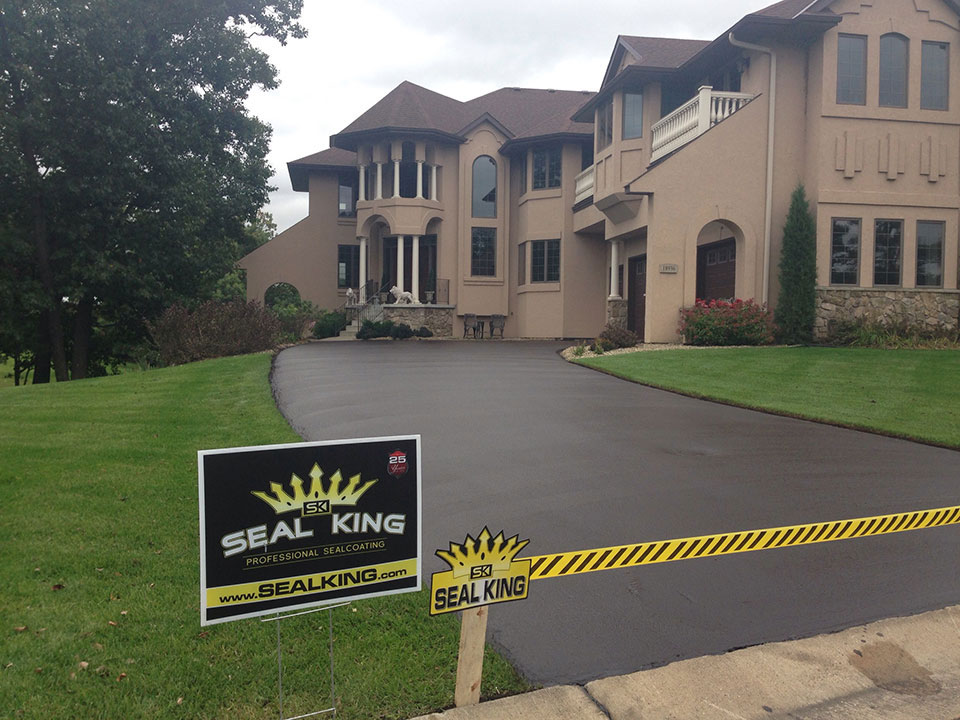 Is your asphalt at your home or business looking especially worn down? If so, you likely could benefit from hiring a blacktop resurfacing company like Seal King to have your asphalt looking brand new again! We have decades of experience helping to not only improve the look of your asphalt, but ensure it lasts for many years to come.
Benefits of Resurfacing Your Asphalt
The following are just a few of the many benefits of resurfacing your asphalt:
Aesthetically pleasing – One of the key benefits of resurfacing your asphalt is that it just looks better. If you have asphalt at your home or office, you want to make a good impression and one way to do this is by ensuring your paved surfaces are presentable. Don't make the mistake of turning potential customers or visitors off before they even walk in the door with old and discolored asphalt.
Safety first – The cracks that form in asphalt after its worn can lead to serious injuries, especially if you own a commercial property. Resurfacing the asphalt surface will allow Seal King to fill these cracks and depressions to ensure the property remains safe.
Extend the longevity of your driveway – Blacktop resurfacing is a natural part of asphalt maintenance. With asphalt expected to last roughly 30 years, regular asphalt resurfacing can help to ensure a longer working life.
Save time and money – Blacktop resurfacing can help to resolve small depressions and cracks that if left alone could result in major problems for your asphalt surface which in turn can help to save both time and money.
Avoid oversealing – Sealcoating is another asphalt maintenance task that should be completed regularly. However, if it's done too often it can lead to cracks. With resurfacing you're actually adding a new layer of asphalt, which gives the surface a new look that can allow for additional sealcoating down the road.
In Need of Black Resurfacing? Call Seal King Today!
While we're likely best known in the area for our sealcoating services, we also provide blacktop resurfacing for residential and commercial customers. To learn more about how these services can extend the life of your asphalt, be sure to give us a call today. We'll come out to your home or office to provide you with a free estimate for blacktop resurfacing. We've been operating our business for more than 25 years and would be honored to add you to our list of highly satisfied customers.