Do I Need Sealcoating For My Property?
Posted In: Seal Coating
Published On: February 21 2022
Written By: Seal King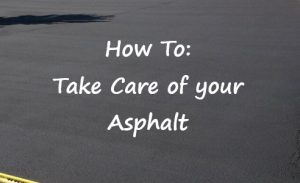 Many people do not know what sealcoating really is much less whether they might need it for their property. We often get questions about the basics of the process and are happy to answer questions and help you determine if your property might benefit from sealcoating services. Owning a property in Minnesota – commercial or residential – means taking care of asphalt in one way or another. Whether it is a driveway, a parking lot, or a sidewalk, asphalt can deteriorate over time, particularly when exposed to the harsh Minnesota weather. This is where sealcoating comes in. Seal King is a professional sealcoating company that helps you protect and take care of your asphalt.
Benefits Of Professional Sealcoating For Your Residential Or Commercial Property
Sealcoating adds a protective layer over your asphalt that helps it resist moisture and protects it from foot traffic, automobile traffic and sunlight. All of these things can cause cracks, discoloration and changes in texture which can lead to larger potholes, which can be a safety hazard and an eye sore. Sealcoating helps prevent these problems from occurring. Seal King uses only the highest quality sealant and never cuts corners when it comes to applying it. We take great care of the area and make sure that it is clean and primed for the coating layer so that it will go on smoothly and be able to do its job. Sealcoating is an excellent investment in your property and will help keep it looking its best for many years to come.
Seal King has many different locations across Minnesota, Wisconsin and Iowa. No matter which of our locations you choose, you will find the same commitment to customer service, affordable pricing and high-quality work. That is the Seal King Promise. We stand behind our work and if you have questions or concerns about a sealcoating job, give us a call and we will make it right. We follow a careful 10 step sealcoating process that maximizes your investment.
Professional Sealcoating Services In MN, WI And IA
So, if you want to protect your sidewalk, parking lot or your driveway, sealcoating is a way to do this without a huge investment of funds. Before we begin, our team can also repair any areas of asphalt that need it so that when our work is done, it will look smooth, crisp and clean. Add value to your property and improve the overall visual appeal. Reach out to a Seal King near you for more information.