Driveway Sealcoating Company By Me in Minneapolis
Posted In: Asphalt Maintenance
Published On: July 10 2020
Written By: Seal King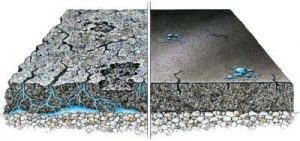 At Seal King Professional Sealcoating, we are a Minneapolis driveway sealcoating company that gets it right, the first time around. This isn't something we just do on the side or some quick hobby that we just picked up. For over 29 years, Seal King Professional Sealcoating has been a leader in professional sealcoating all around the Minneapolis area. If you are looking for a quality driveway sealcoating company near you, Seal King Professional Sealcoating is the only place to call.
Driveway Hot Sealer Only From Seal King
One of the best advantages of using Seal King Professional Sealcoating as opposed to any other driveway sealcoating company in the area is our great attention to detail. We do not do anything without putting a ton of thought, research and experience into it. This rings true especially with the way we both make and apply our sealer. Seal King Professional Sealcoating uses a custom blend to make the best hot sealer on the market. With the highest quality raw products, high performing additives and special blackening agents, your driveway will have never looked better. While we concoct our driveway sealant with the best materials, the finished product is still only as good as the applicator. From start to finish, we ensure that your sealant stays as fresh as possible. When we are ready to apply, we utilize a hot mix sealer approach. We heat our water above 110 degrees before we introduce it to the other materials. The combination of heat, water and quality sealants make for the best sealant possible
Driveway Seal Coating Guarantee
Just like any other step, the actual application to your driveway is crucial for an effective seal. For this reason, all of our professionals follow a step by step process for every driveway sealcoating service. Utilizing our 10-point quality checklist covers all aspects of your driveway sealcoating. By never missing a step, we are ensuring that each job is done to perfection. In fact, we are so confident in our services that we offer the Seal King guarantee. If you are not completely satisfied with our work, let us know before the end of the season and we will work to correct the issue until you are completely satisfied.
If you are looking for a driveway sealcoating company in Minneapolis, look no further than your team here at Seal King Professional Sealcoating. For more information about our driveway sealcoating services, give us a call today at (612) 990-2232.