Driveway Sealcoating Company in Superior Wisconsin
Posted In: Asphalt Sealcoating
Published On: October 15 2018
Written By: Seal King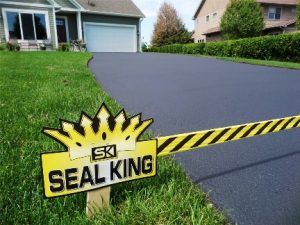 As the weather starts to cool down here in Superior, Wisconsin, it's time to take a look out the window to see the condition of your asphalt driveway. If it's starting to show its age, you may be interested in learning more about sealcoating services from Seal King. Properly maintaining your asphalt with sealcoating is absolutely vital to ensure you won't have to repave your driveway for many years.
How Does Sealcoating Work?
While many driveway sealcoating companies are in a rush to get the job done as quickly as possible, at Seal King we take our work extremely seriously. This is what has allowed us to excel over the past several years in the business. Our sealcoating process is precise, and much more in depth than some of our competitors. When you sign on the dotted line for a driveway sealcoating project, you'll be pleased to know you'll receive the following high level of Seal King service: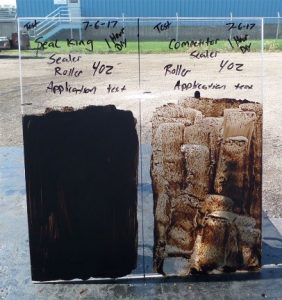 Power Edging
Power Edge Cleaning
Power Sweeping and Blowing
Oil Spot Treatment
400 degree Rubber Crack Filling
400 degree Joint Filling
Driveway Edging Brush
Professional Seal King Sealer
Brush Application
Barricade Driveway
This in-depth sealcoating process ensures that no step is missed in the quest to restore your asphalt driveway to its original beauty.
Quality Sealcoating Material & Service
If you've gotten sealcoating quotes from other companies, you've likely seen some prices for as little as $99.00! That sure sounds like a great deal, doesn't it? Well, not so fast! The reality is that sealcoating companies simply can't match the quality of our sealcoating services and charge these small amounts. As mentioned above, our sealcoating process includes 10 steps to ensure nothing is missed when it comes to resealing your driveway. We're convinced that once you work with our company, you'll be thankful for the higher level of service and you may even be surprised at the competitive prices that we're able to provide, even with our 10 step sealcoating process.
Professional Sealcoating Services in Superior Wisconsin
If you're a homeowner in need of sealcoating services in the Superior, Wisconsin area, don't hesitate to reach out to Seal King today. We'll be more than happy to provide you with a free estimate. We're convinced that once you talk to one of our representatives you'll better understand the importance of our comprehensive sealcoating process.