Free Residential Sealcoating Quote in Andover, MN
Posted In: Asphalt Sealcoating
Published On: October 09 2020
Written By: Seal King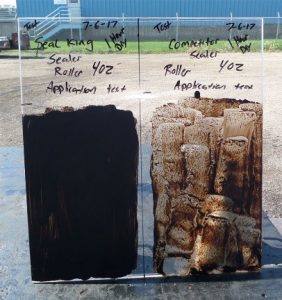 Have you been researching ways to boost the overall look of your home's driveway? Concerned about the financial investment that this may cost you? Well, if you are in the Andover, MN area, our team at Seal King Professional Sealcoating has great news for you. We are proud to offer a free residential sealcoating quote so that you can get a true understanding of the costs of this great home improvement project.
A lot of our existing clients were originally scared to look into their driveway improvements because they saw what it cost to replace their asphalt. The truth is that asphalt replacement is very expensive. Our residential sealcoating services, on the other hand, are very affordable and they are able to accomplish many of the same results. Our affordable sealcoating services effectively boost the look of your driveway without having to dig too far into your wallet. It starts with our patented "Hot Mix Sealer"
Asphalt Protection through Sealcoating
It should come as no surprise that mother nature can wear down your asphalt over time, especially in Andover, MN. That is why our team of sealcoating professionals utilize the highest performance products in the industry. These materials are built to hold up strong against extreme climate conditions. After our residential sealcoating application is complete, your driveway will be protected against aging, weathering, sunlight damage, vehicle traffic and oil spills.
Thorough Inspection
Once you reach out to us for a free residential sealcoating quote, our team will come evaluate your driveway. Our thorough inspection will identify damage such as cracks, potholes and garage apron issues. From there, we'll break down our recommendations and clearly breakdown the financial costs around your residential sealcoating application and any asphalt repairs that may be needed. We are confident that you'll find our free sealcoating quotes affordable. Another plus is that you will not have to call us back during the next season for a re-application, like you would have to do if you chose some other sealcoating companies that use inferior products that don't hold up well against the tough MN weather.
There's no obligation when deciding to take advantage of the free residential sealcoating quote that our team at Seal King Professional Sealcoating offers. If you aren't satisfied with our quote, you can simply walk away with no questions asked. We're confident, however, that you'll be pleased with our fair pricing and highly effective sealcoating application. To request a free quote for your Andover, MN driveway, give us a call today at (763) 377-2220.