High Quality Residential Sealcoating Services in MN
Posted In: Asphalt Maintenance
Published On: July 31 2020
Written By: Seal King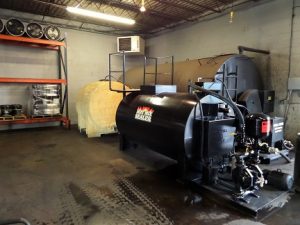 With so much time spent at home during 2020, many MN residents are using this time to perform home improvement projects on their property. If you feel like the look of your driveway is taking away from the overall look of your residential property, our team at Seal King Professional Sealcoating has an affordable solution for you. Rather than invest in asphalt replacement, commit to our high-quality residential sealcoating services.
Give your Driveway a Face lift. Are the cracks and potholes throughout your driveway eyesores that you are embarrassed about. Does your driveway look like it's been around for many decades and is worn down? Unfortunately, your driveway is the first thing that you and your visitors come into contact with when they arrive at your property, leading to a bad first impression for your guests. Through our affordable residential sealcoating services, you'll be able to give your driveway the face lift that it deserves without having to break the bank. Our sealcoating professionals are eager and ready to perform our proven 10-step driveway sealcoating process that will completely revitalize the overall look and strength of your MN driveway.
More Affordable Option Than Asphalt Replacement
You may be wondering about why you should try out a sealcoating application for your worn-down driveway. Well, the first reason is because it is a much more affordable option than asphalt replacement. Other reasons to try sealcoating services from our proven team include:
● Protects Against Weathering
● Durable Against Traffic
● Extends the Life of Your Driveway
● Resists Gas & Oil Spills
● Slip Resistant
● Enhances the Look of Your Property
High Quality Sealcoating Materials
There are many companies offering residential sealcoating services in MN, however, none have the quality sealcoating materials that our dedicated team has. We've been in the sealcoating business dating back to 1991. Over these many decades, we have perfected the sealcoating process. One key aspect of the process is ensuring that we use the highest quality sealcoating materials available. On every project, we utilize Premium Petroleum-based emulsion pavement sealers with high performance polymer additives and Black Diamond Coal Slag. This is used to ensure that your driveway will hold up well against the tough MN weather conditions for the long haul.
If you are looking for an affordable home improvement project that will help boost your curb appeal, consider investing in high quality residential sealcoating services from our crew at Seal King Professional Sealcoating. To find a MN location nearest you, visit www.sealking.com today.