High Quality Sealcoating Services In MN
Posted In: Residential Sealcoating
Published On: February 10 2022
Written By: Seal King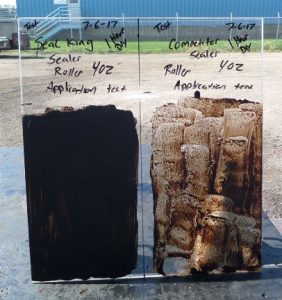 Delivering exceptional service and utilizing the highest quality sealcoating products on every project that we take on is always a priority for our team at Seal King Professional Sealcoating. Whether you are in need of residential or commercial sealcoating services in Minnesota, our team can handle your needs with ease.
Sure, there may be other sealcoating companies around the area offering sealcoating services, but chances are that they provide an inferior product when compared to our high-quality sealcoating services for a variety of reasons. First and foremost, experience goes a long way in this industry. Our sealcoating experts have been performing sealcoating services for 30 years. During this time, we've overcome all of the obstacles that you could think of when it comes to sealcoating. No matter what condition your parking lot or driveway may currently be in, we've likely seen worse. Experience truly matters in this industry and thanks to our decades of experience, we've developed a proven sealcoating process that is highly effective and affordable.
High Quality Materials
Another key attribute that separates Seal King Professional Sealcoating from the competition is that we use the highest quality materials available on every job. To make sure that your sealcoating application will be able to hold up strong against the tough weather that hits Minnesota annually, we utilize Premium Petroleum based emulsion pavement sealers with high performance polymer additives and Black Diamond Coal slag. At our facilities, we properly mix the materials so that the exact amount of each necessary agreement is calculated perfectly. Additionally, this high-quality sealcoating material is stored in a climate controlled warehouse to ensure that it doesn't fail. To provide peace of mind to our clients, we even provide the Seal King Guarantee. If you aren't totally satisfied with our sealcoating application, just reach out to us before the end of the season, and we'll come back to make sure it fully meets your expectations.
If you are looking for a way to revitalize the look of your driveway or parking lot in Minnesota without having to replace your asphalt, consider investing in high quality sealcoating services from Seal King Professional Sealcoating. Don't be fooled by the other sealcoating companies around the area that lack the necessary experience and use weak sealcoating materials on the job. To find a Seal King location in Minnesota nearest you, visit www.sealking.com today.