High Quality Sealcoating Services Near Me
Posted In: Asphalt Sealcoating
Published On: June 03 2022
Written By: Seal King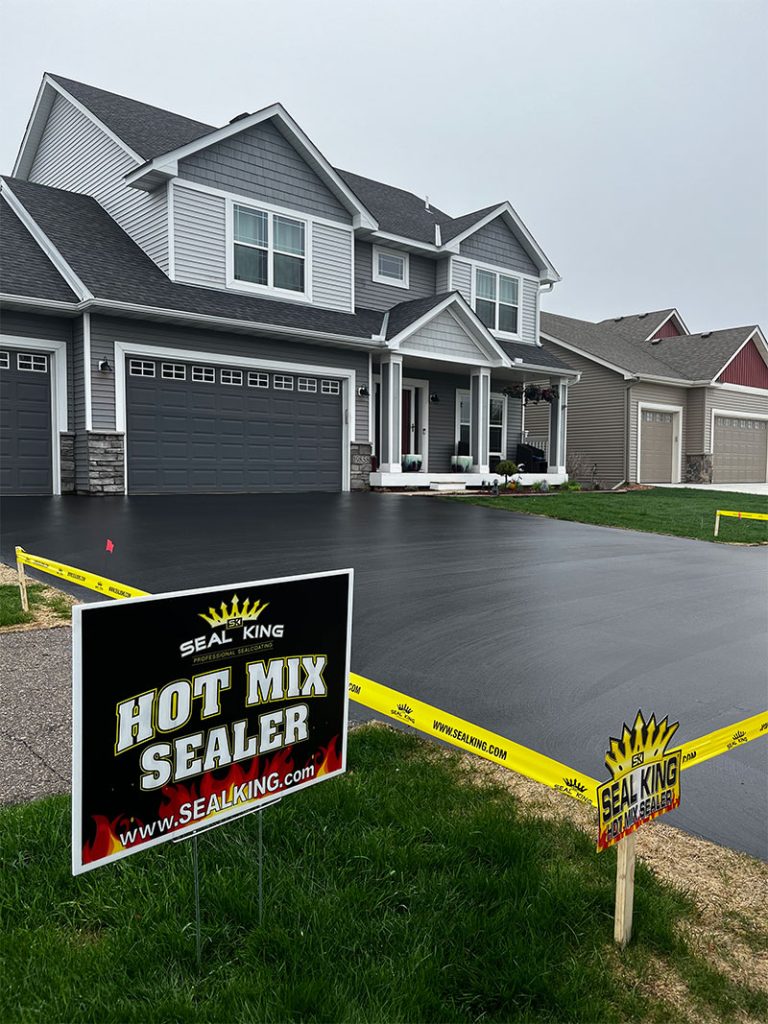 Now that the temperatures are finally warm enough for the snow to have melted and for us to be outside on a regular basis, we can see with our own eyes the damage caused by the harsh winter weather. You may notice that the siding on your house is damaged, you may want to get your roof checked for damage and you may find that your driveway or asphalt sidewalks have many more cracks and potholes than a few short months ago. Seal King is here to help. We can repair the damage done to your driveway, sidewalks, garage apron and other asphalt surfaces and then apply a high quality protective sealer that will help protect the area for years to come.
Protect Your Asphalt From Cracks & Holes
Seal King is a professional sealcoating company with convenient locations all over Minnesota, Wisconsin, Iowa and surrounding areas. We began as a small business in Lakeville, MN has expanded to cover many hundreds of locations and miles in the Midwest. There are many different sealcoating application companies to choose from, but we offer several different things that help to set us apart from the competition:
High quality professional sealer: Seal King will never cut corners when it comes to the quality of the sealer that we use on your asphalt surfaces. All of our locations use a custom blend of the best possible raw materials, high performance additives, and special blackening agents. We mix it together with state-of-the-art hot mixing equipment and pumps to produce the highest quality sealer in the business.
Consistent and careful application process: We also follow a very careful 10 step process when applying sealer so that each job is done carefully and correctly.
Affordable pricing: While we may not offer some of the rock bottom prices that you will see advertised, you should remember that you get what you pay for. When you work with us, you will get an affordable service that will last for many years.
Excellent customer service: Each of our Seal King locations is committed to providing the best possible customer service. Your questions will be answered, our staff is prompt and professional.
Attention to detail: We will not leave your property until we have completed a quality check and are satisfied with the work that we have completed. We will leave your property clean and looking its best.
For more information about our sealcoating services, use our handy tool in the upper right hand corner of this site to find your local SealKing provider!