High Quality Sealcoating Services
Posted In: Driveway Sealcoating
Published On: December 10 2022
Written By: Seal King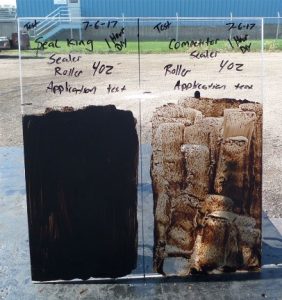 When you hire someone to complete a job on the exterior of your home or business, you need to be sure that the job will be done well, and that the company will make good on their promises for quality. It's a leap of faith really. You want to hire a company that will not cut corners, will complete the work thoroughly and completely, and stick to the price that they have quoted you. You must trust that the company you hire will do what they say. Hiring a company for sealcoating services is no different. Your driveway, sidewalks and parking lots if you own your own business are an important part of making a good first impression. Seal King is a leader in professional sealcoating services in the entire Upper Midwest. We have built our reputation on these three things:
1. High quality service: When you partner with one of our Seal King locations, you can count on receiving the highest quality service in the industry. In fact, we stand behind our work for every single commercial and residential sealcoating job with our Seal King Promise. If you are fully satisfied with our, contact us and we will make it right. We never cut corners with our work and promise things that we cannot deliver. We offer clear and open communication about cost, timeline and what the area will look like upon completion.
2. High quality products: Seal King can promise a high-quality product because we use the highest quality raw sealcoating raw materials, along with high performance additives and special blackening agents to create our very own custom sealant that outperforms the competition.
3. Affordable pricing: We understand how important fair pricing is in any business. We also realize that many companies cut corners to lower their prices just below market value and claim that you are getting a great deal. When it comes to sealcoating, cutting corners means lower quality work, and a product that will break down more quickly over time. Seal King always offers a competitive and affordable price but not so low that we cannot do our job well and right.
Residential And Commercial Sealcoating Services
With many Seal King locations all over Minnesota, Wisconsin and Iowa, you will have no trouble finding a location near you. Give us a call or stop by and make an appointment to have your driveway or asphalt surface protected this winter.