Hot Mix Sealer For Professional Sealcoating
Posted In: Commercial Sealcoating
Published On: November 11 2022
Written By: Seal King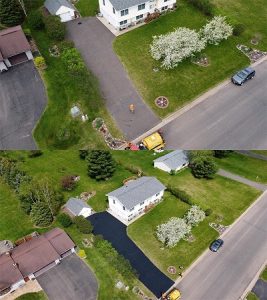 Seal King has been serving Minnesota and the surrounding states for more than 31 years. In that time, we have worked hard to set ourselves apart from our competitors and provide high quality service, affordable pricing and attention to detail. One huge reason that we have been so successful is because of the unique hot mix sealer that we use for our residential and commercial professional sealcoating jobs. We custom blend our sealer using the highest quality raw products, high performance additives, and blackening agents. We mix these ingredients together with our state-of-the-art tools including mixing equipment and pumps, to produce the perfect mix every time. One of the main differences about our process is that we heat the water that we add to the concentrated sealer to 110-130 degrees, which allows for a much better blend. No other company has a product like ours!
Seal King's High-Quality Sealant
Investing our time into creating the perfect hot mix sealer means good things for our customers. Our sealer is proven to last longer and perform better than the sealcoating services from our competitors. Our hot mix sealer will protect your asphalt more thoroughly, go on more smoothly for a more finished look and prevent damage like cracks, discoloration and even potholes. You may see advertisements about a $99 sealcoating job. Unfortunately, these companies cannot stand behind their work and, very often, cut corners during their jobs. We make every single one of our customers the Seal King Promise, meaning that we will make it right. All you have to do is contact us before the winter months and we will resolve the issue, no questions asked.
Residential And Commercial Sealcoating Services
Professional sealcoating services for your home or business can provide protection for your property's asphalt, including your driveway, walkways, parking lots and garage aprons. There is no project too big or too small for our Seal King team. With locations scattered all over Minnesota, Iowa and Wisconsin, you will have no trouble finding a Seal King near you to complete your next project. Sealcoating can be a great investment for your property, protecting your asphalt from the harsh elements we see all year round in the area. All of our locations will treat you well, with respect, professional courtesy and timeliness. We will leave your property clean and looking better than when we arrived. Keep your property looking its best with professional sealcoating services.