Improve Your Home's Curb Appeal
Posted In: Driveway Sealing Companies
Published On: January 06 2023
Written By: Seal King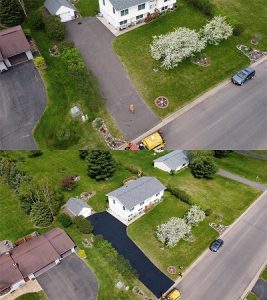 The holidays are here, and it is time to put up those lights, decorate your home and welcome friends and family over the next few months. No matter how much or how little you celebrate, it is a time when you want your home to look its best. Your driveway is part of that important first impression, when guests pull up to your home and take a look at your home, you want them to drive in on a smoothly paved driveway. The winter months can take a real toll on your asphalt and leave it brittle, discolored, and even cracked. Seal King can protect your asphalt driveway (and any other paved walkways on your property) with a high-quality sealant that is the best in the industry. Our professional sealcoating services will keep your driveway looking its best for many years to come.
Protect your Home's Asphalt Surfaces with Professional Sealcoating
When you hire our team, you can be confident that you will receive the best possible customer service and high-quality work in the business. We do not cut corners, we will never leave your property dirty, and we always do a thorough and excellent job. We use the highest quality sealer, and we custom blend it using the best raw products, high performance additives and special blackening agents. We take great care when mixing it together and use state of the art hot mixing equipment and pumps to produce a precise mix for each of our jobs. This makes our product much better than other companies in the area. It will go on smoother, last longer and protect your asphalt more completely from weathering and foot/vehicle traffic.
No matter which Seal King you choose (there are many locations all over Minnesota, Iowa and Wisconsin) you can be confident that our staff will stand behind their work and if you notice an issue with a residential or commercial sealcoating project, reach out and we will make it right. Customer satisfaction is very important to us and has been a strong driver in our success and growth.
Professional Sealcoating Services
Our sealcoating experts understand that you want your home (or business) to look its best and be inviting to your loved ones, guests and friends. Sealcoating is one of those investments that both improves the overall first impression but will also protect the asphalt area for many years to come, to keep that area looking good and functioning the way it should. Don't delay – reach out to a local Seal King location today!