Key Aspects of Choosing a Sealcoating Contractor
Posted In: Sealcoating Contractors
Published On: September 23 2023
Written By: Seal King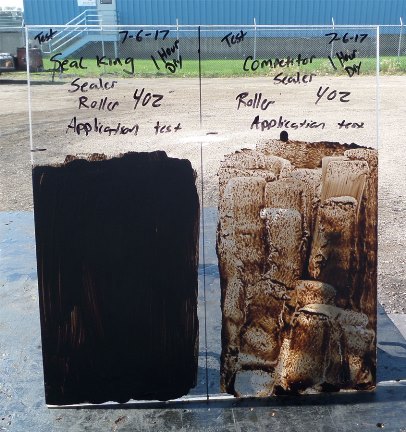 Choosing the right sealcoating contractor for your asphalt repairs or maintenance in Minnesota is not as simple as it may sound. There are plenty of contractors to choose from, but many fall short of providing you with the total sealcoating package. That is, until you find Seal King Professional Sealcoating. There are key aspects of choosing a sealcoating contractor that our sealcoating crew wants you to be aware of.
What to Look out for when Choosing a Sealcoating Contractor
When choosing a sealcoating contractor, it's not as simple as doing an online search and picking the first contractor that you see. Instead, you should do your due diligence upfront to ensure that you've chosen the right sealcoating contractor. There are certain things to look out for when choosing a sealcoating contractor, which include the following:
Quality Product – A sealcoating application should last for a long time. The problem is that many sealcoating contractors offer the reduced price special, however that is because they are not using a quality product. At Seal King Professional Sealcoating, we use high performance products that are built to last. Our premium sealer have high performance polymer additives and Black Diamond Coal Slag to provide added durability.
Sealcoating Results – At Seal King Professional Sealcoating, we pride ourselves on providing our residential and commercial clients with sealcoating results that cannot be matched by the competition. Check out our Finished Photos! Each project goes through a 10-point quality checklist to ensure that it meets our standards. Many other sealcoating contractors are more focused on speed and quantity instead of quality and results.
Experience – It goes without saying that experience is a plus in the sealcoating industry. Dating back to 1991, our team at Seal King Professional Sealcoating has been providing professional sealcoating services. Over these decades, we've mastered the sealcoating process from start to finish.
Industry Knowledge – Another thing to look for when choosing a sealcoating contractor is their level of industry knowledge. Our sealcoating team continuously stays on top of any new materials, equipment or other types of changes in the industry so that our clients don't have to worry about these types of things.
If you are in the Minnesota area and your residential or commercial asphalt needs a sealcoating application, don't forget about these key aspects that we've discussed when choosing a sealcoating contractor. The best bet for you is to go with our experienced and trusted team at Seal King Professional Sealcoating. To find a location in Minnesota nearest you, visit www.sealking.com.