Lakeville Asphalt Driveway Sealcoating
Posted In: Driveway Sealing Companies
Published On: June 15 2019
Written By: Seal Coating Team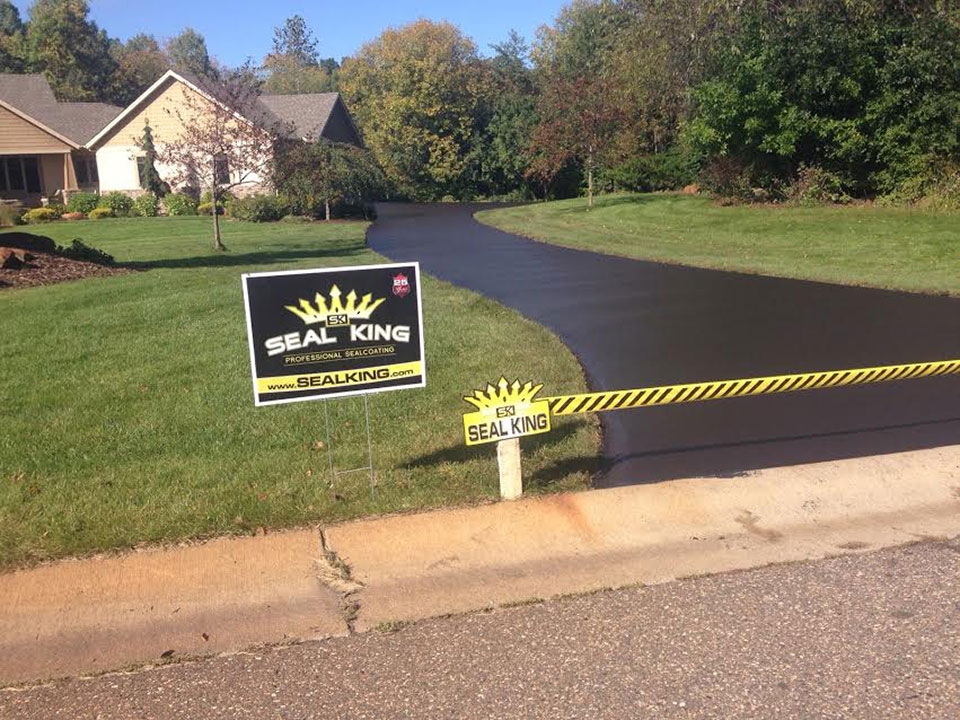 There are multiple asphalt driveway sealcoating contractors around Lakeville, MN to choose from if your driveways need a face-lift. Trying to find the one that offers the total package, however, can be difficult. There are a lot of things to consider when choosing the right Lakeville asphalt driveway sealcoating company to partner with. At Seal King Professional Sealcoating, we believe we offer the best services around that are affordable and long lasting.
Get to know Our Team
At Seal King Professional Sealcoating, we live and breathe sealcoating. Our team has been serving Lakeville, MN and the surrounding area with asphalt driveway sealcoating services for more than 28 years. The reason that we've been so successful over the years is because of our primary focus on our customer needs, our use of the best sealcoating application materials on the market and our attention to detail. Far too often, we have customers come to us after they have a poor experience with another sealcoating company in the area that didn't provide a quality asphalt sealcoating application. We truly are your one stop shop for asphalt sealcoating services and repairs making this company so great to work with.
How We Stand Out from the Rest
Our sealcoating team are always finding ways to stand out from the rest in the industry. When it comes to asphalt driveway sealcoating, we are able to provide our customers with the highest level of sealcoating service thanks to our proven 10 point sealcoating checklist. Our sealcoating experts never skip a step so that every project that we take on is completed with extreme precision. Additionally, the materials that we utilize are environmentally friendly at an affordable price. Another aspect of our business that helps us stand out from the rest is the Seal King Promise. If you are not totally happy with your Lakeville asphalt driveway sealcoating application, give us a call before the winter and we'll come back out to your property to fix the issue. Your satisfaction with our service is our number one priority at all times!
If you are looking to partner with a Lakeville, MN asphalt driveway sealcoating company that you can trust, look no further than Seal King Professional Sealcoating. Our services, materials, customer service and attention to detail cannot be matched, which makes us such a great partner for you. To learn more about how we stand out from the rest or to request a free asphalt driveway sealcoating estimate, contact our Lakeville location today at (952) 469-6639.