Prevent Asphalt Damage with Professional Sealcoating Services
Posted In: Asphalt Sealcoating
Published On: May 19 2022
Written By: Seal King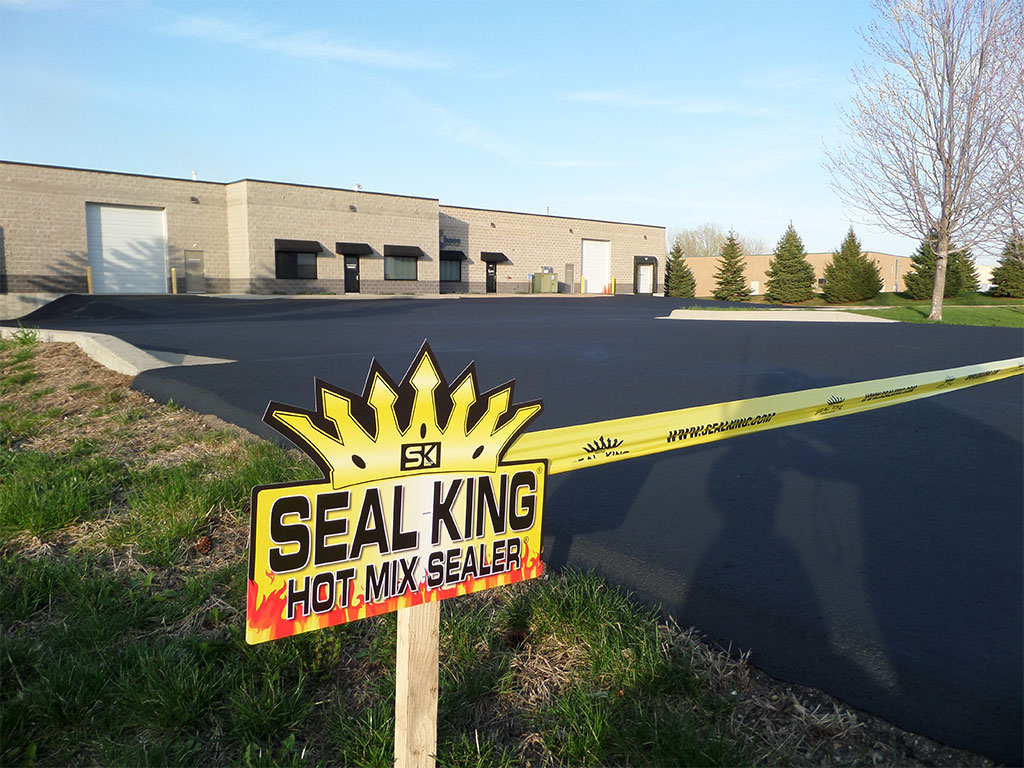 If you are the owner of a business with asphalt parking lots and sidewalks, you know that keeping these areas looking professional is a part of the job. Your business may not rely on those asphalt surfaces for production and making a profit, but they are an important part of the overall look and first impression for your clients. One easy way to keep these surfaces safe, smooth and functional and prevent costly damage is to consider professional sealcoating services.
Protect your Asphalt Surfaces with Professional Sealcoating
Sealcoating is a clear coating that can be applied to asphalt that will protect the surface, keep water from getting underneath and causing cracks and potholes. Our commercial sealcoating services will extend the life of your parking lots, sidewalks and other asphalt surfaces, slow the oxidation process, reduce the impact of weathering, resist gas and oil spills, provide slip resistance and improve the overall look of the asphalt. Seal King specializes in commercial sealcoating for businesses all over the Midwest. We offer high quality sealcoating services, affordable prices and excellent customer service.
We believe that it is in a business' best interest to prevent major problems to the exterior of their business. Professional sealcoating can do just that. It will keep your asphalt from breaking down from the weathering process, which can cause cracks and potholes. Preventing these issues from ever occurring will save you money and time. In addition, damaged asphalt can cause serious safety issues for vehicle and foot traffic around your business.
High Quality Sealcoating Services
Seal King uses the highest quality sealer in the industry and does not cut corners when it comes to protecting your asphalt. We can repair any asphalt damage that we find and then apply the sealant carefully so that it offers a consistent and thorough coating. We follow a 10-step process to make sure that each job is done correctly, the first time. If you have questions or concerns about our service, we always stand behind our work and will make it right. That is the Seal King Promise. Other companies cut corners and as a result the sealcoating process is not applied correctly and will not protect the asphalt like it should.
Seal King has many locations all over Minnesota, Iowa and Wisconsin and each staff will complete the work to the same high standard. For more information about preventing asphalt damage and protecting your asphalt surfaces, reach out to one of our stores!