Prevent Asphalt Damage
Posted In: Asphalt Maintenance
Published On: February 11 2023
Written By: Seal King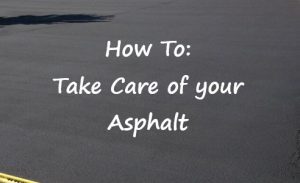 When you see evidence of problems with an area of asphalt, you may assume that the only thing that can be done to repair it, is to replace it. In fact, there are many local companies that will tell you that is exactly the case. Seal King takes this one step further. We can not only repair or replace an asphalt surface, but we can also help you prevent asphalt problems from ever occurring in the first place. Our professional sealcoating services will protect the asphalt from weathering and damage, which means that you will get less cracking, discoloration and potholes. We use a high-quality sealant that we mix ourselves. It has excellent results when it comes to protecting your asphalt for many years.
Professional Sealcoating Services Prevents Asphalt Damage
Cracks, holes, changes in texture and dislocation are all part of the normal weathering process for asphalt, especially in our area where the weather can be severe. Over time, water will get below the surface and cause the asphalt problems to get worse and worse, even after a repair. The only way to ensure that your asphalt will not fail is to protect it with a sealant. Seal King specializes in asphalt repair, which includes a high-quality sealant for every job we complete. Preventing asphalt damage will save you time and money in the long run as well. You will not have to worry about your driveway, parking lot or sidewalk looking unsightly, causing a tripping hazard for your guests or being a problem for vehicle traffic.
Seal King has been in business in our area since 1991 and has steadily built our business on providing the highest quality services, professional, and courteous service and affordable prices. You may see other companies advertise a lower price, but we can guarantee our company will never cut corners and will always stand behind our work. That is our Seal King Promise to you. So, instead of thinking about asphalt repair, think about how you can prevent problems with your asphalt in the first place. Seal King's professional sealcoating services complement come with our asphalt repair but can also be used anytime to give your asphalt the protection it needs to withstand all the Upper Midwest weather has to offer.
Residential And Commercial Sealcoating Services
With Seal King locations conveniently located all over Minnesota, Wisconsin and Iowa, you will not have to look hard to find us! Make an investment in your asphalt with our professional sealcoating services.