Protect The Asphalt Around Your Property
Posted In: Asphalt Maintenance
Published On: September 09 2021
Written By: Seal King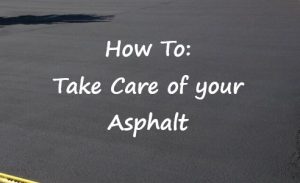 One thing that can be said about the weather in the upper Midwest is that it is full of extremes. If you have lived in the area long enough, you have seen this for yourself. The winters are probably what is most well-known – with frigid temperatures, snow and ice, but the summers can also be extreme. Summer temperatures can soar well into the 80s and humidity can also be very high. Rain, wind and stormy weather can also come any time of year, taking a toll on the roads, sidewalks, parking lots and other asphalt surfaces. Over time, moisture can erode these surfaces and causes cracks, potholes and other damage that can be a safety hazard. Weathering can also cause discoloration and changes in texture.
Benefits Of Sealcoating Your Driveway
While we cannot change our local weather, we can do something to combat the impact that it has on the areas we drive and walk. Professional sealcoating services can protect your driveway, sidewalks, parking lots from both wear and tear and the impact of extreme temperatures, rain, wind and other weathering processes. Seal King is a local company that understands how the weather impacts the asphalt in the area. We have developed a state-of -the-art sealcoating process that can repair damage and then help extend the life of these asphalt surfaces. Our professional sealcoating services will leave these surfaces smoother and looking more uniform.
Seal King began as a local business and has grown to serve many communities in the Minnesota, Wisconsin and Iowa area. Because of our strong reputation built on excellent customer service, workmanship and competitive pricing, we now have many independently owned franchises in the area. We use the highest quality sealer in the business and always follow a consistent and very careful 10-step process when we apply the sealcoating material, so that you can be confident that our work will last for many years to come. We communicate clearly with our customers and never slide in hidden charges that you do not understand. Our goal is 100% customer satisfaction. That is our promise to you.
High Quality Professional Sealcoating Services
If you have noticed that your driveway, sidewalk, parking lot or other asphalt surface is cracked, brittle or looking discolored or damaged, consider a small investment that will improve the look of the area and give you peace of mind knowing that pedestrian and vehicle traffic can safely pass. Call your local Seal King to give you an estimate for professional sealcoating services!