Quality Twin Cities Sealcoating Company
Posted In: Commercial Asphalt Sealcoating Services
Published On: July 21 2018
Written By: Seal King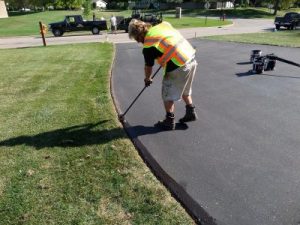 Looking for a quality sealcoating company in the Twin Cities? Look no further than your dedicated professionals here at Seal King Professional Sealcoating. Known for our quality technique and unbeatable product, your asphalt has never been more protected.
Quality Product Professional Service
When you are choosing a sealcoating company in the Twin Cities, it's important to know that not all sealcoating companies are made equal. If the price looks too good to be true, it probably is. Honestly, anyone can come out to your residential or commercial property, put an unknown substance down on your asphalt and call it a day. Wasting your money on a product that is not proven is a big waste of time. At Seal King, we use quality products made out of the highest quality materials in sealcoating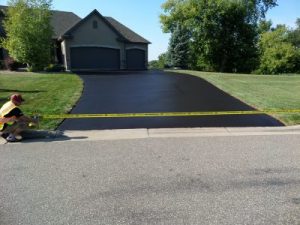 known to date. Our exclusive Seal King Sealer is made using raw products that are kept in a temperature controlled environment so that it is always fresh as we apply it. We go a step further in our sealants, mixing in high performance additives and special blackening agents to give your asphalt that added protection and aesthetically appealing look. All of our equipment, like our mixing and pump machinery, makes a precise mix every time. The diligence we put into preparing and mixing our material is shown thru and thru in our results as we lay down your coating.
Quality Sealcoating at a Reasonable Price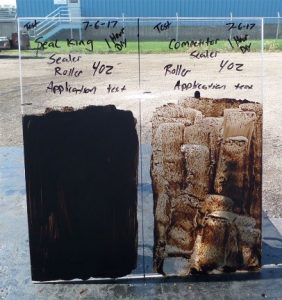 It's easy for us to guarantee a beautiful result every single time as we have a systematic approach that covers each job from start to finish. Our professionals use the same techniques every time, never cutting corners or skipping a step, so that you get a beautiful, even result every single time. From the preparation of the product to the intricate application techniques our professionals utilize, no step is ever missed and no customer ever goes unhappy.
We are so confident in our work and the quality of our product that we provide each customer with the Seal King Promise. If you aren't completely satisfied with our services, all you need to do is contact us before the winter and we will work diligently to resolve the issue. If you are looking for a sealcoating company you can trust in the Twin Cities, Seal King Professional Sealcoating is the answer. For more information, call us today at (612) 598-3511.