Revitalizing Your Driveway Affordably in Minneapolis, MN
Posted In: Minneapolis
Published On: March 22 2021
Written By: Seal King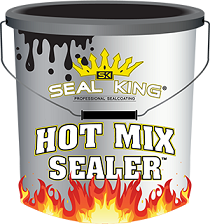 Do you cringe at the state of your driveway every time you come back home? Is your old, worn out and damaged driveway taking away from the overall look of your home? Many homeowners think that the only way to revitalize their driveway is to replace the asphalt. At Seal King Professional Sealcoating, we are pleased to offer our clients in Minneapolis, MN and beyond a way to revitalize their driveway affordably through our highly effective sealcoating application.
There are plenty of companies offering sealcoating applications in the area, but none that pack the level of punch as a sealcoating application from our sealcoating experts. Dating back to 1991, our staff has been providing sealcoating applications built to last. We truly provide sealcoating applications that you can trust. What sets us apart from the competition includes the following:
Sealcoating Company You Can Trust
● High Performance Products – Your application will only go as far as the products will take it. Some companies offer sealcoating at a lower cost, but they fail to tell you that they are using weak, poor performing products. By choosing our team for the job, you can count on us using the absolute best sealcoating products available. Our sealcoating products can withstand even the toughest temperatures and weather conditions. Thanks to the use of premium hot rubber material for crack fillers, rest assured that water will not be able to penetrate your asphalt.
● Sealcoating Checklist – Each of our sealcoating applications goes through a proven 10-point quality checklist. During this checklist, we'll make sure that every step of the sealcoating application is done with extreme precision.
● No Hidden Charges – What you see is what you get when it comes to the cost of our residential and commercial sealcoating applications. There are never any hidden charges with our services.
● Guaranteed Work – If you find that you are not completely satisfied with our sealcoating application, let us know before the end of the season and we will come back and correct any issue at no cost to you.
Looking for a way to strengthen your driveway while getting it a facelift at the same time? Thanks to our highly effective sealcoating application, our team at Seal King Professional Sealcoating can revitalize your driveway affordably. To schedule a free quote from the sealcoating experts at our Minneapolis, MN location, contact us today at (952) 469-6639. This is a decision you surely will not regret!