Seal Coating Contractor Western WI
Posted In: Hayward
Published On: May 21 2018
Written By: Seal King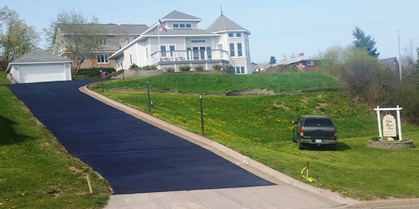 With over 25 years of professional sealcoating experience, we like to think that Seal King Professional Sealcoating is at the top of the game. We are your local sealcoating contractor that offers sealcoating services all over Western Wisconsin. Whether you own a residential or commercial property, if you've got asphalt, you have a need for our services.
Residential Sealcoating Western WI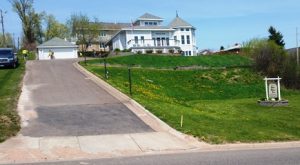 When people pull into your driveway, are they worried about getting a flat tire from all of your cracks and potholes? It's no secret that all asphalt ages and can be deeply damaged by the weather, sunlight, and also by the generalized traffic that comes through. Sealcoating preserves your asphalt and protects it against the everyday withering that those elements may otherwise cause. Our team at Seal King Professional Sealcoating has a 10 point process when it comes to any residential property we work on. Whether it's a long driveway or a short walkway, we never miss a step.
Commercial Sealcoating Western WI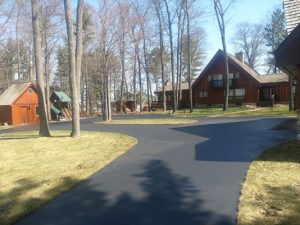 Owning a commercial property often times means that you either have employees, customers, or both coming on and off your property on a regular basis. This means that making an investment in the quality of your walkways and your parking lot is important. Much like residential sealcoating, we never miss a step when it comes to sealcoating your property. Our 8 step commercial seal coating process covers everything from power cleaning and sweeping to line striping at the very end.
Highest Quality Sealcoating Product on The Market
At Seal King Professional Sealcoating, we only use the highest quality products on the market. Every technique and product we use is chosen with precision and dedication to top notch quality. Our sealer is made and stored in a climate-controlled warehouse to ensure that you get the highest quality of product and our professionals are seasoned and well-trained to deliver lasting results. We are so confident in our work that we offer The Seal King Promise. If you are not 100% satisfied with your service, all you have to do is contact us before the winter and we will kindly work with you to resolve the issue.
For a contractor in your area, simply look in the upper right corner of this website for "find a location near you". We look forward to serving you!