Winter Weather and Driveways
Posted In: Asphalt Sealcoating
Published On: December 25 2018
Written By: Seal Coating Team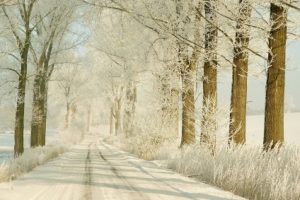 Winter weather can take a toll on even the most durable materials, including asphalt. Your driveway is most susceptible to damage during the cold winter months. So, if your asphalt has cracked or a pothole has developed, it is time for you to consult your local asphalt professionals. At Seal King Professional Sealcoating, we are here to help get your driveway back to full strength without you having to invest in a total driveway replacement.
Cost Effective Driveway Repair
If you have done any research, you've likely seen the extremely high costs that come with driveway pavement replacement. Unfortunately, some individuals stop their research after they see these extravagant prices and they end up ignoring the damage that the winter weather has caused to their driveway. At Seal King Professional Sealcoating, we offer cost effective driveway repairs that come at just a fraction of the cost that you'd spend replacing your driveway. Our driveway repair team will come out to your property and evaluate the damage that has been done. Depending on your need, we can seal the cracks throughout your driveway and we can also perform asphalt patching, which replaces damaged parts of the driveway. The earlier you get your driveway repaired, the less likely the driveway damage will get any worse.
Winter Weather Repair Checklist
With every driveway repair project that our experienced asphalt professionals at Seal King Professional Sealcoating takes on, we perform the same 10 step repair checklist to ensure that everyone receives the best service around. This 10-step winter weather repair checklist includes:
Measuring
Asphalt Cutting
Damaged Asphalt Removal
Foundation
Laying New Gravel
Compaction
Cleaning the Repaired Area
Tack Coat Application
Hot Asphalt
Final Compaction
Winter Driveway Maintenance
At Seal King Professional Sealcoating, we not only help you when there is damage, but we also offer preventative maintenance options as well. Our winter weather sealcoating application will help keep your driveway protected during the cold months. By investing in a sealcoating application, your driveway will stay protected through the snow, ice and extremely cold temperatures during the winter and beyond.
So, if your driveway has been damaged by recent winter weather or if you are looking to protect your driveway proactively, our team at Seal King Professional Sealcoating is the partner for you. Let us handle your driveway repair or maintenance needs at an affordable price. To find a Seal King location nearest you, visit www.sealking.com today.